Here are the Empressive Highlights from the 2018 VMA Awards:
Jennifer Lopez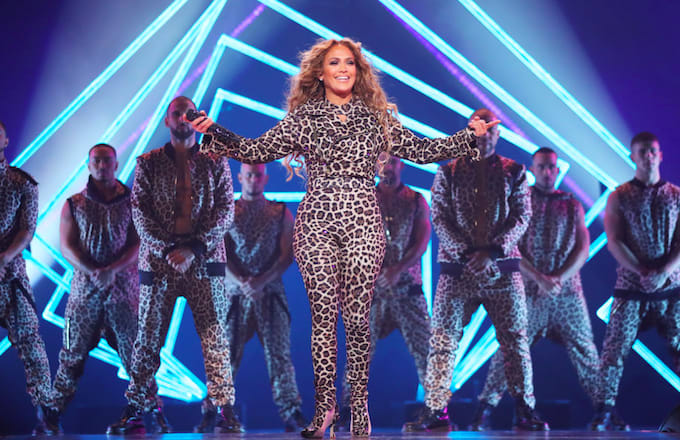 Jennifer Lopez absolutely killed it. Her dancing was on point as always, her showmanship was amazing, and my goodness is it hard to believe that this woman is touching 50 years of age. She performed a medley of her hits, including "Love Don't Cost a Thing," "I'm Real," "Ain't That Funny," and "Get On The Floor." She brought ought Ja Rule for "I'm Real" and "Ain't That Funny" and it had us all feeling like we were in the early 2000's again! I had my reservations about her receiving the Michael Jackson Vanguard Award but she proved that she deserved it last night.
Cardi B
Cardi B opened the VMA's and trolled the entire award show by coming out carrying what appeared to be a baby in a bundle. It was actually a VMA 'moon man'! Now Cardi wasn't done with the spotlight there, she raked in the Best New Artist award, the Best Collaboration Award for her feature on DJ Khaled and Jennifer Lopez's "Dinero," and last but not least she took home the Song of the Year Award for her single "I Like It." During her acceptance speech for her Song of the Year Award, she had all kinds of shade to throw in the way of one Nicki Minaj. She said:
I want to thank my fans, my family, that supported me and all their love. All the love that my fans, and my friends, and everybody shows me is genuine, is beautiful, and that's something that God [gave] me that you can't buy. B**H!
The burn! My goodness, I can't imagine the look on Nicki's face when she heard this, but she probably made her exit before having to sit through it.
Nicki Minaj
Cardi B may have had the upper hand, but that didn't mean Nicki Minaj left empty handed! She performed a set that included the songs "Majesty," "Barbie Dreams," and "FEFE" from her album Queen, and aside from appearing to be out of wind at moments, she did an amazing job. She also took home the Best Hip-Hop Video award for her single "Chun-Li", ahead of such videos as The Carters' "APESH*T," Migos "Walk It Talk It," and Drake's "God's Plan."